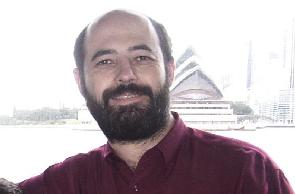 Hi, you seem to have found my home page. Like most things on the web, it is under construction. As of May 2006 I have a new blog system with room for user comments...
Note that this blog is served through an ADSL link, and as I live in Australia, it isn't blindingly fast - be patient :-)
You can look at my previous home-page if you like, or just browse around here and read the following random musings.
---